Pittsburgh Comicon
was two weeks ago, and this is the first chance I've had to write about it.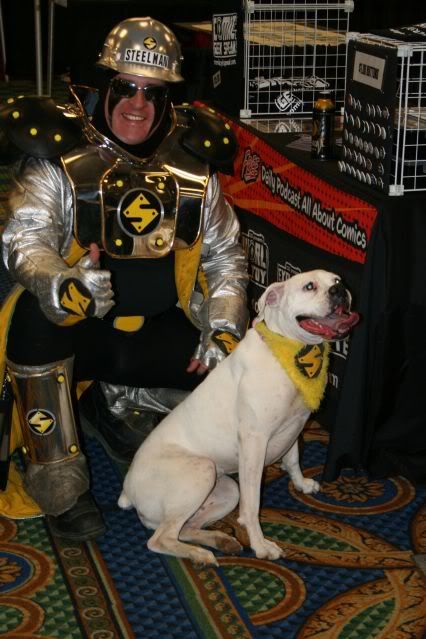 Pittsburgh Comicon once had a decent Star Wars presence. But for several years, the 501st, for reasons I can only speculate (and honestly don't want to know), has chosen to boycott the con. The Star Wars Association of Pittsburgh, a Fan Force group which I belong to, stepped up several years ago to try to fill the gap.
It became clear after a few attempts that a costuming panel was a waste of time, but several other panels were rather successful. There was also a popular "kids' room" where kids crafted their own lightsabers and other sci-fi/comic related things.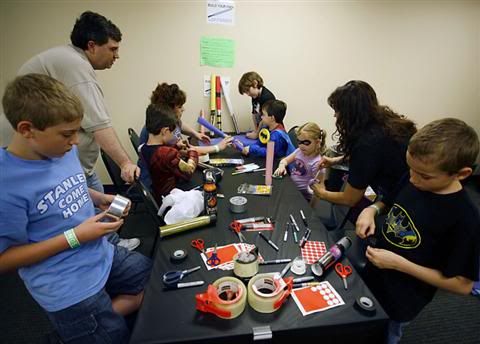 With the popularity of other fandoms within the group, and a desire to be more inclusive, it was decided to change the name to something more encompassing: The Science Fiction Alliance of Pittsburgh. You can find it on
Facebook.
With the changing of the name, I decided to forgo wearing Luminara for the con. I wanted to wear my two newest costumes, which meant I would be cross-dressing both days. ;)
Gerard appeared on Saturday. I had worn him last year, but his appearance was very brief, and he deserved more time at Comicon. He was very well received. People asked who I was, and I said, "You wouldn't know if I told you." ;)
I spent time at our table, where we gave away silly prizes and Jane hats for the Pittsburgh food bank. I also wandered around, looking at vendors' booths, etc. There are vendors pedaling comic books, bootleg DVD's of obscure, classic sci-fi movies/shows, or their own art work, among other things. There's also the cinnamon nut vendor that does a huge business with the enticing aroma that wafts through the whole complex. *drools*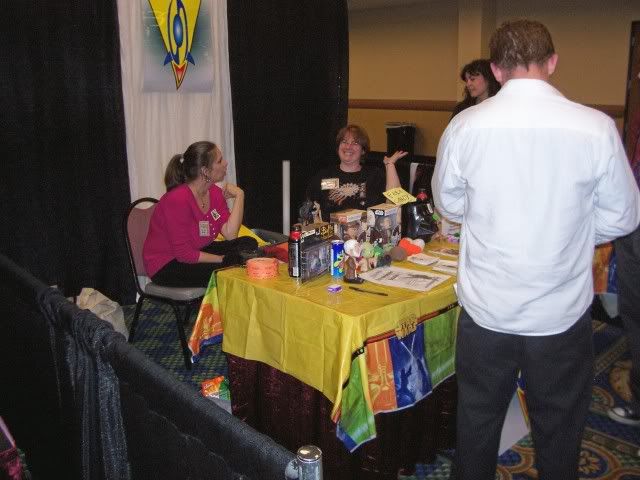 SFAP hosted several panels, including "How to be Evil (Bwa Ha Ha Ha)," hosted by Michele/TRADMIC. She 's a pro, often getting banned from Fan Force forums under assumed names. ;) There is a nice write up of SFAP's involvement in the con and about this panel in the
Pittsburgh Post Gazette.
There was also a panel about science fiction and the cold war, which was hosted by Christine/Greencat and Tina/Stinacri. This was a last-minute switch, as the original host bailed with two weeks to go.
I was surprised that Christine wasn't planning to do this panel from the beginning. She is a history geek/teacher and can pull obscure historical facts from her cranium with amazing speed. The discussion that ensued was very interesting and insightful, as members of the audience asked intelligent, thought-provoking questions.
You can view the Power Point presentation
here
(You have to sign up).
After a dinner out with my friends, I decided to stop at Ron's so he could "meet" Gerard. It was Ron's first time kissing a guy with a mustache. ;D
Current Mood:

geeky